Patent Filing Statistics
The center for policy research (CPR) reported that both the Telugu states (i.e. Telangana & Andhra Pradesh) are top in applying patents. The Government initiatives towards startups, Small & Medium Scale Enterprises provided the much needed motivation to the intellectual professionals of Telangana and Andhra Pradesh for conducting research and developing innovation.
The two states are predominantly known as the hub for State and Central level research Institutions. This is one of the important assets, which resulted in the increase of number of patent filings. According to the CPR statistics, Telangana and Andhra Pradesh are in 5th and 11th positions respectively. Hyderabad central University (HCU) ranked number six in publishing research papers as compared with other 50 major universities.
Graphical Representation of Patent filing statistics.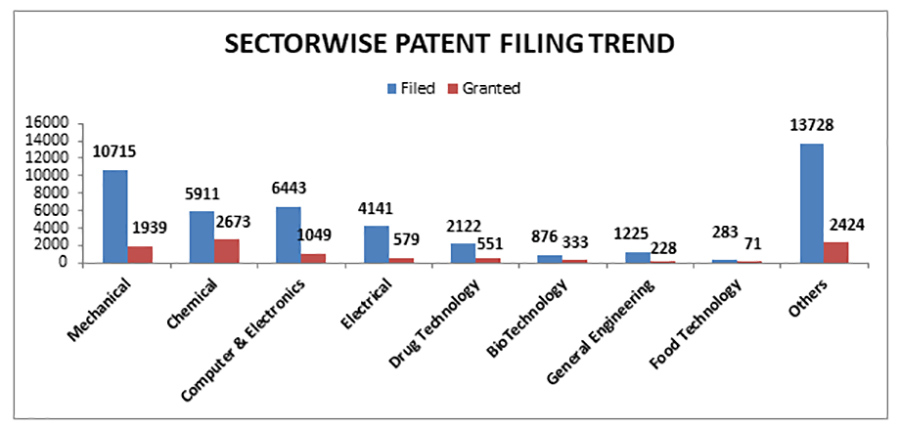 With 300+ Patent filings, Prometheus Patent Services feels proud to be one of the key contributors in this achievement of Telugu States. We will continue our contribution in creating and spreading awareness on Intellectual Property to Academic and Research Institutes, Startups, independent inventors and MSMES.
Read more from PrometheusIP: https://www.prometheusip.com/ipr/nirf-role-of-intellectual-property-rights/
Follow up at: https://www.uspto.gov/learning-and-resources/statistics/patent-statistics